~Hello, To A New Motorcycle Trip~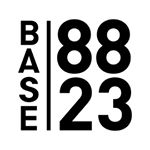 The SUZUKI HAYABUSA is the fastest motorcycle of the 20th century. The Hayabusa area in Tottori Prefecture is the holy ground of SUZUKI HAYABUSA.
Thousands of riders visit this place every year. BASE8823 is a guest house for motorcycle enthusiasts, and we offer a new way to enjoy a motorcycle trip.
You can put your motorcycle in the private garage to protect it from rain and wind.
You can have a great time here. You could see your lovely motorcycle illuminated, with a whisky in your hand.
You will have a great conversation about motorcycles with other guests. Also, you can have your motorcycle checked with a full set of maintenance tools before you go on your next trip. You could experience the culture of this town, enjoying the beautiful views of the seasons and the warmth of the local people.
The guest house is the first motorcycle guesthouse of this type ever. Come enjoy a relaxing time on your new motorcycle trip!
<Point 1>
~Complete with a private garage for motorcycles.
You can have your motorcycle illuminated in the night~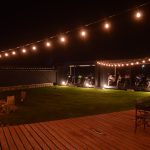 The guest house is complete with a 12-meter private garage and we welcome you and your motorcycle as our guest.
You can see the garage from the garden that is also bar space and wooden deck.
At nighttime, your motorcycle is illuminated like on display in a showroom. Admiring your shining, illuminated motorcycle as you drink sake or other alcohol and coffee is pure bliss.
If anything should happen during your motorcycle trip, we have a full set of tools, a maintenance stand, air pump… etc., everything you might need to fix your motorcycle and prepare for your next trip.
<Point2>
~The guest house is remodeled as a traditional
Japanese house, standing in a lush natural setting~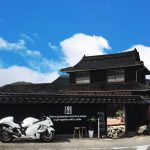 BASE8823 is a dormitory-type building that has been remodeled as a traditional Japanese house. It is surrounded by abundant nature, and season by season, visitors can admire beautiful Japanese rural landscape of countryside (INAKA).
Tottori Prefecture is where the sea and the mountains come together, creating many beautiful settings.
You could enjoy the best touring here.
In the spring, you will ride under the cherry blossoms in full bloom. In the summertime, you'll see the refreshingly clear blue waters along the beautiful west coast of Japan, with its great views. In the fall, you can enjoy driving down winding roads through f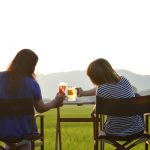 orests in autumn colours all around you.
In addition to great driving and accommodation,
we provide activities and countryside experience that you can have only here. Activities depend on the season. Enjoy finding out from your own experience what is Japanese INAKA.
<Point3>
~The place where you can connect with
local people and Japanese riders~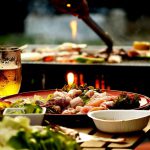 In addition to the guest house for guests, we have established a cafe and bar that are available to an
yone.
Local people and riders can meet here during the touring trip and have a great conversation with other guests. You will forget about time as are drink and talk with them.
We offer freshly-roasted coffee, sweets baked every day, and we have many local Japanese sakes.
Also, meeting up with local people is one of the trip's pleasures. This can be a great chance to widen your circle of Japanese motorcycle friends, at BASE8823.
---